Bhajan, Kirtan and Sadhu Bhandara
in Honour of Paramahamsa Omkarananda Saraswati,
on 26th December 2013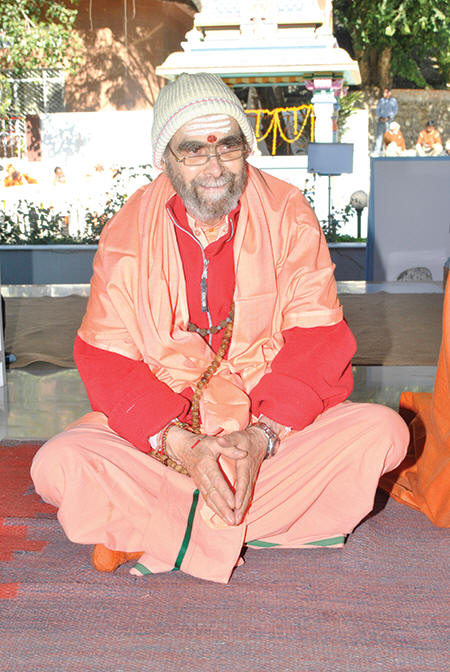 A rare Saint, with the most bewitching smile: Mahant Shri Swami
Vishveshwarananda Saraswati, President Omkarananda Ashram.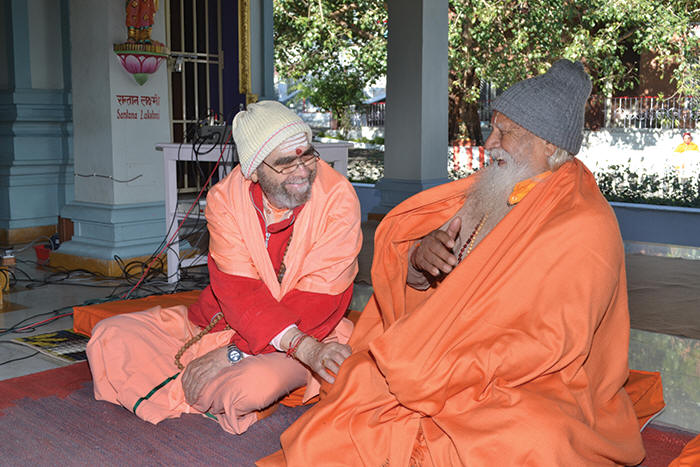 A joyous moment between Shri Gopalacharya and Swami Vishveshwarananda.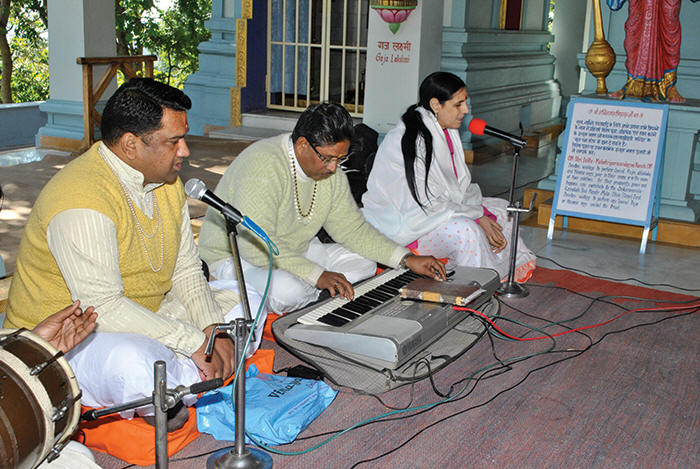 With the devotional song "Prabhu ham par kripaa karnaa" Kumari Somashekhari
brought a lot of joy to the Sadhus, attending the function.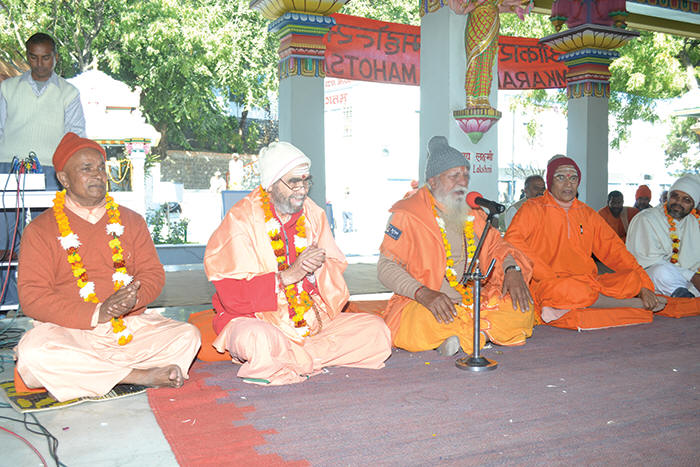 Gopalacharya spoke about the wonderful works, like the establishment of numerous Schools,
Colleges and Temples, done by Gurudev Swami Omkarananda, for this area of Garhwal.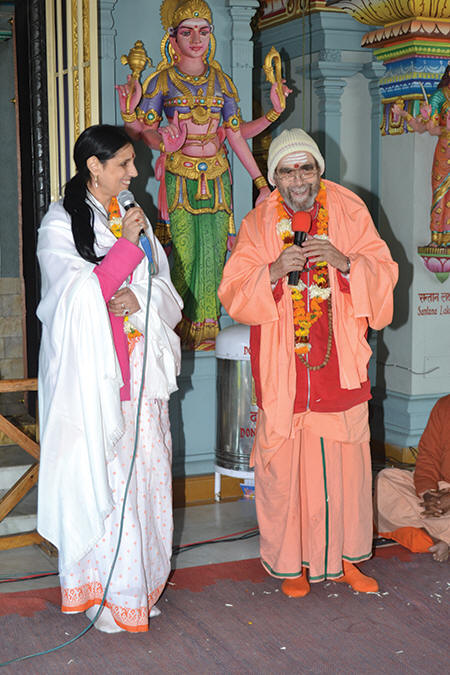 Swami Vishveshwarananda highlights the greatness of the lives
of real Sadhus and expresses his gratitude to his Gurudev
for making him one of them. Word by word was translated
into an excellent Hindi by Kumari Somashekhari.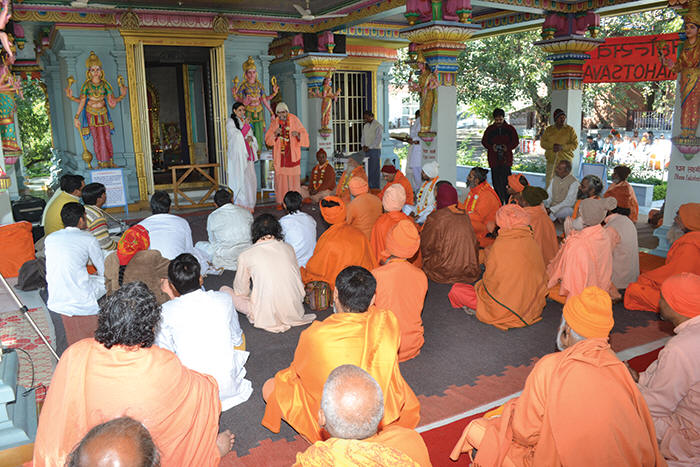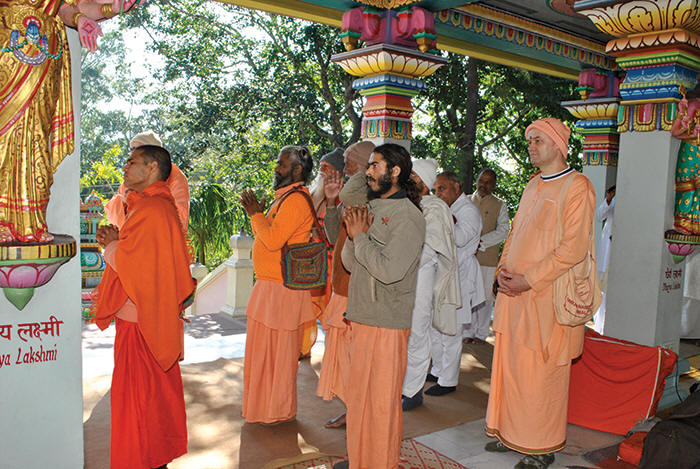 Everybody joins the Omkarananda-Arati.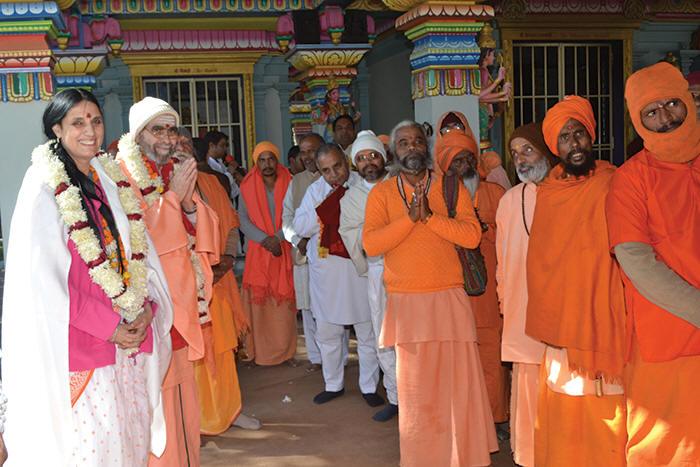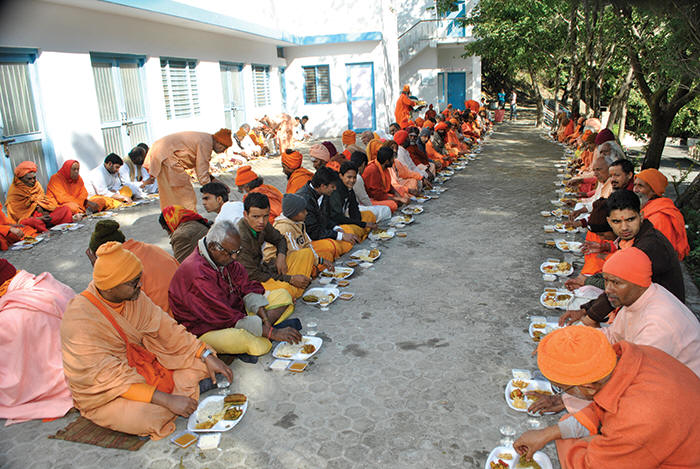 A great Bhandara was provided for the Sadhus.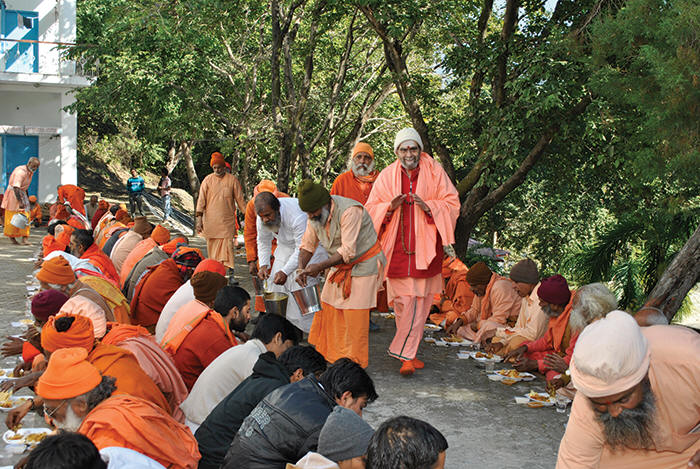 Swami Vishveshwaranandaji, accompanied by Kotwali, blesses the Sadhus.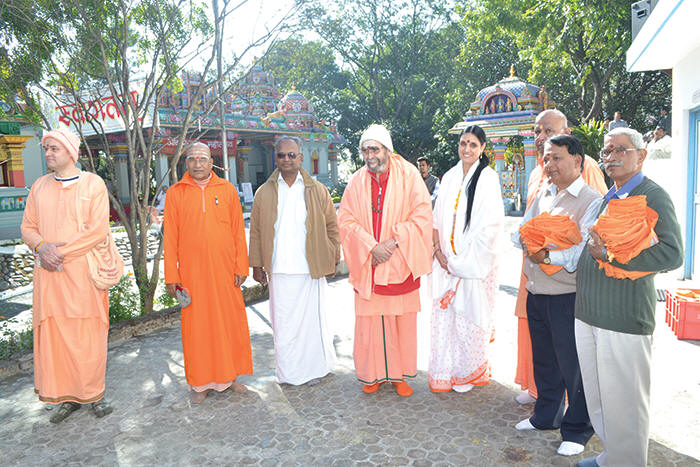 Members and Trustees of Omkarananda Ashram are watching
the successful proceedings of the Sadhu-Bhandara.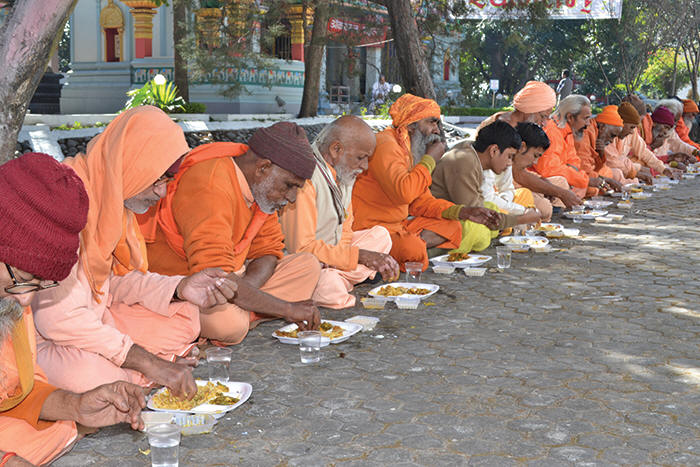 The Sadhus enjoy their Prasadam.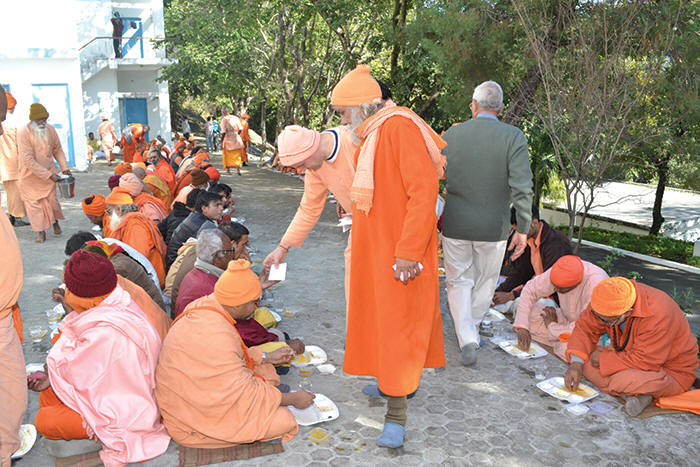 Swami Satchidananda is distributing Dakshina and shawls for each Sadhu.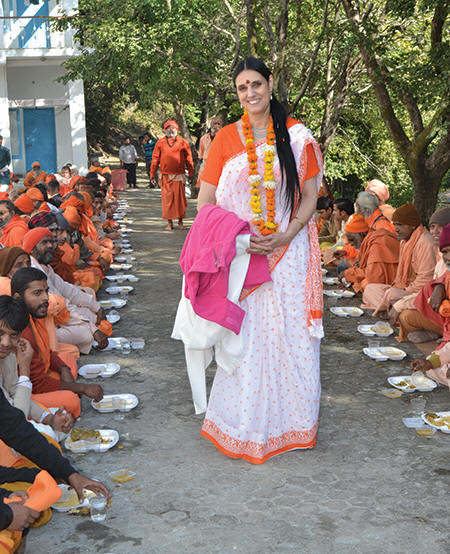 Soma enjoys the happiness of the Sadhus.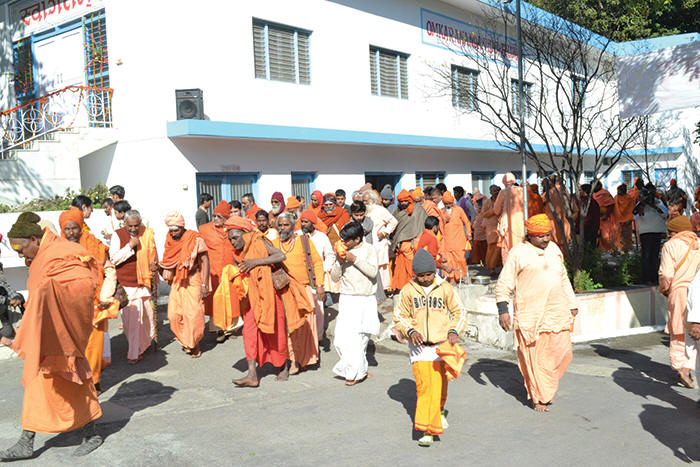 After taking part in a wonderful Function and Bhandara in Omkarananda Ashram Himalayas,
the Sadhus proceed in a very happy and satisfied mood.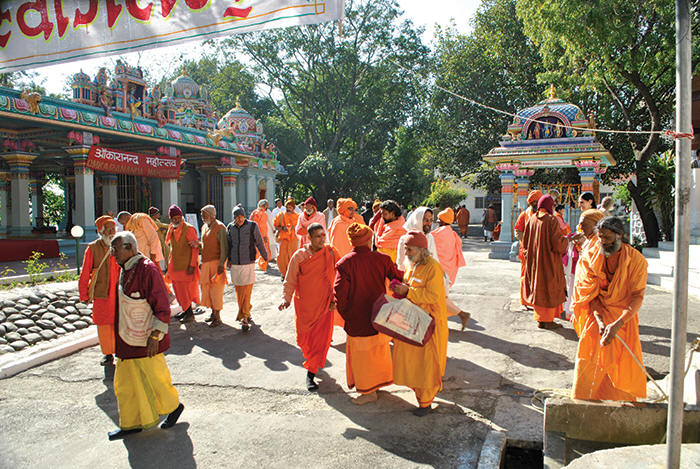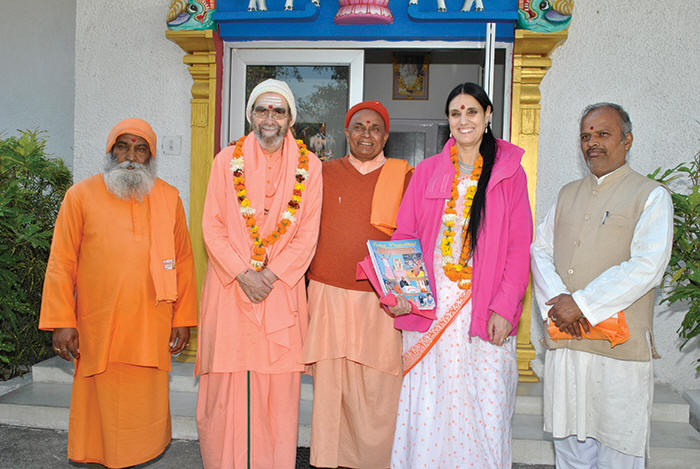 Mahant Shri Swami Swadharmananda, Head of Gita Ashram, in the centre, along with
Swami Vishveshwarananda and Kumari Somashekhari, in front of Omkarananda-Shanta-Durga Mandir.
On the far right a Vedic Scholar and Member of Gita Ashram.